The recruitment agencies in India have seen a massive surge in demand for workforce requirements post Covid-19 situation. These staffing companies have not only thrived during the pandemic but also expanded their operations during the lockdown and continue to do so.
We have listed down the top recruitment agencies in India and their advantages after taking various factors into consideration.
INTRODUCTION
Recruitment or staffing companies are firms that place the right candidates at the right position in a particular organization along with other activities. These agencies follow standard practices and systematic placement strategies for quality recruitment.
The end goal for any placement agency is to fulfill the manpower requirement of a company while providing apex quality to their clients.
According to recent statistic reports, the placement industry in India is tipped to grow at a rate of 25-30% every year with no signs of slowing down.
The recent digital transformation in India has only boosted the growth of these firms within a short time frame.
This post will not only provide you with a detailed synopsis on the top recruitment companies in India but will also provide additional information that will make your decision-making a lot easier.
Below is the List of Top recruitment agencies in India to choose from :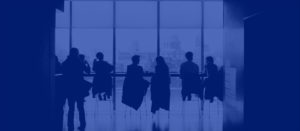 1.Interactive Skills Academy
Interactive Skills Academy, an Interactive group company is a leading talent acquisition company with its headquarters located in Mumbai, India.
Interactive skills is a National skills Development Corporation (NSDC) partner with a near 100% placement record.
The company offers quality workforce solution including talent scouting and acquisition, training and skilling, staffing and Payroll management with a well-planned strategic approach.
With it's Pan India offices they are able to service requirements across the Indian subcontinent.
Through it's group companies, Interactive offers entire suite of life cycle management services like digital campaigns, sales and distribution solutions, 24 x 7 contact centre operations which makes Interactive one-stop solutions for their clients.
With a staff of more than 100+ employees, the group has served more than 500 clients in more than 10 locations across the country. Their talent acquisition client list includes giants like SCB, Paytm, Meesho, Bankbazar, Ezetap to name a few and staffing services to clients like Vodafone, Tata tele, SBI card, ICICI Bank.
Website : https://interactiveskills.co.in/index.html
Contact : +91 7045 911 911
Address : Office no. 28,Udyog Bhavan, GD Ambekar Marg, Dadar West, Wadala Mumbai, Maharashtra 400031
2. Adecco Group
Adecco group are a leading force in the placement industry ecosystem. Established in 1999, the firm has scaled its operations by providing top class services.
Adecco entered the recruitment industry after acquiring People one consulting situated in Bangalore in 2004.
They are considered as one of the best placement firms in Bengaluru and spread across various locations in India.
 Website : https://www.adecco.co.in/
Contact : 022 6900 2000
Address :  X'Trium, #602, Village, Sir Mathuradas Vasanji Rd, Chakala, Andheri East, Mumbai, Maharashtra 400093
3.Brain Behind Brand
 One of the fastest growing recruitment consultancy in Kolkata, Brain behind brand is well known for their tailor made solutions.
With 13 years of Industry experience, the company deals in various industry segments when it comes to placements. Apart from normal operations, the company also provides recruitment services and placement consultants for hospitality and healthcare sector.
They specialize in placement and consultancy facilities to small, medium and corporate entities.
Website :  https://www.b3india.com/
Contact : 9831116047
Address : Flat -1A, 349 P. Majumdar Road, Kolkata – 700078, West Bengal, India
4. Teamlease
Teamlease is a Mumbai based placement firm that specializes in entry-level and blue collar talent acquisition provider.
The company also has a vast experience in the skilled workforce placement market and spread across numerous cities in India.
Established in 2002, they have successfully built a massive employee base of more than 1700 employees spread across the country. In addition to recruitment, they provide services in payroll outsourcing, assessments, staffing etc.
Website :  https://www.teamlease.com/
Contact : 022 3300 2345
Address : 115, 4th Floor, Raj Chambers, Old Nagardas Road, Paramhans Marg, Opp Wilson Pen, Andheri East, Mumbai, Maharashtra 400069
5. Uplers
 Uplers is a Sydney-based outsourcing company that is based in Ahmedabad with a view of serving global clientele.
The company was formed in the year 2012 and has seen an enormous growth since then with more than 400 employees globally.
They provide recruitment services across 9 industries including IT, Advertising, arts, Business services, consumer products, education, energy, Financial services and medical.
Amazon and Disney are few of the big league clients they serve in the staffing industry.
Website :  https://www.uplers.com/
Contact : 079 4032 4566
Address : Uplers House, Ravishankar Maharaj Rd, Next to Kalasagar Mall, Ahmedabad, Gujarat 380061
6. SutraHR
 Formed in 2008, SutraHR was started their operations with an objective to provide quality workforce to the growing number of startups and businesses.
Along with quality, they aim to change the way people perceive HR in India by adding dynamism in their work.
The company has grown by 200% since their commencement with the business spread across 3 countries including India, Malaysia and Middle East.
Website :  https://www.sutrahr.com/
Contact : 092222 14188
 Address : 602 B, Annapurna Building, Oshiwara, Adarsh Nagar, Andheri West, Mumbai, Maharashtra   400102
7. Growup Technologies
Growup technologies are a remote staffing company located in Delhi, India. They provide consultancy and placement services to industries like Digital marketing, business service, E-commerce and others.
In addition to their consultancy, the firm provides other unique services like Growup virtual assistance, Partner programs and assessments.
With 18 years of experience, the firm has served more than 500 clients globally. Vatika group and Ferns and petals are a few big names included in their customer list.
Website :  https://vgrowup.com/
Contact : 088828 14360
Address : E-4/19, GF, Sector 16, Rohini, Delhi, 110089
Conclusion
The recruitment agencies in India do not have a notable challenge with respect to technological adaptation and is expected to grow rapidly in the years ahead.
With the growing number of homegrown labour force in India, the companies can expect stable and quality manpower placements at every level of the organization.
Drop in your views in the comments section on your pick from the lot. For any new additions, you can mention your placement agency name based in India and our team will add it to our list after a reviewing the information.
Check other blogs written on interactive marketing website here.To know more about interactive marketing, Follow us on Facebook, Instagram and Twitter.